Hi there,
I thought I would post a shot of the lightbox I made, the timber I had (mahogany corners, hardwood dowel) and the material was $4.00, the material is pinned using drawing board tacks, its lightweight and of reasonable size 800mm x 550mm x 550mm and fits in my car. I bought 2 adjustable desk lamps with daylight globes the light it when I don't use flash.
I hope it's useful to someone.
Here are the first shot from the lightbox, still experimenting.
http://www.photomacrography1.net/forum/ ... php?t=5471
Regards Darren
1.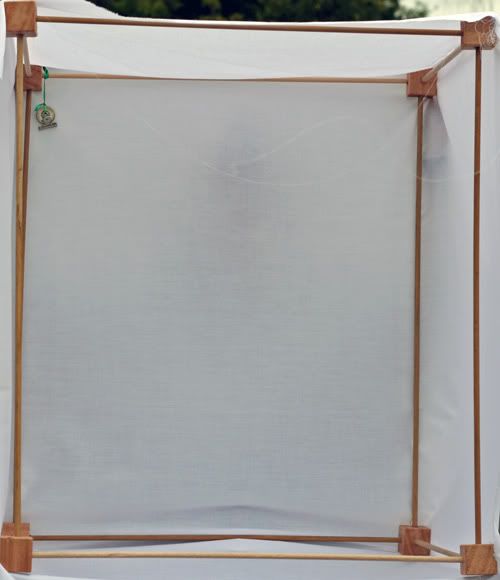 2.